ITEM PACKING AND UNPACKING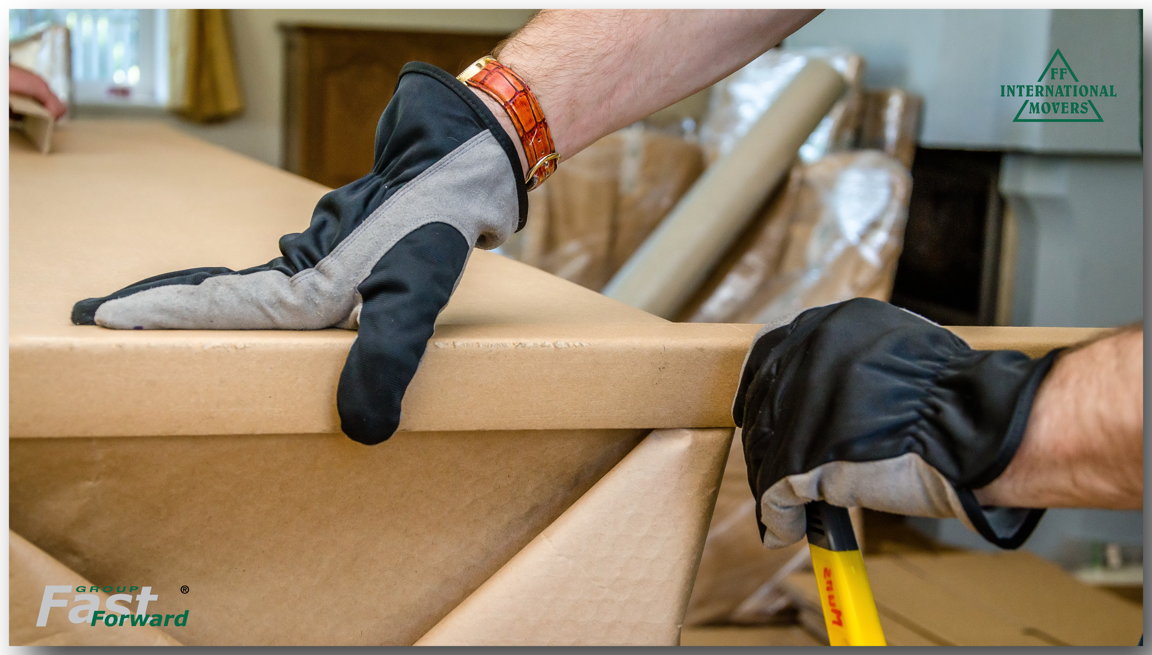 Main prerequisite for successfully moving the items is the selection of proper packing materials and professionally done packing. Wide assortment of the newest generation packing materials are used for packing – starting from the plastic wrap and bubble wrap till corrugated cardboard boxes and specially constructed veneer and wood boxes. Most suitable material is carefully selected for each item – be it paintings, clothes, porcelain ware or indoor plants.
MOVING WITHIN THE TERRITORY OF LATVIA:
FF INTERNATIONAL MOVERS without compromising their standards and quality criteria pack all items and disassemble furniture right to the point when they can be optimally loaded in transport vehicles, ensuring quality and caution. Furniture is packed in a way that it could not be damaged during transportation, carrying and storing.

In the new premises our personnel places all the furniture according to your plan so their layout is the same as in the previous location.

In the same day we take away the used packing without charge.

If you wish to have your own time for unpacking the personal items, we can arrange the date when we arrive and take away the used boxes and packing materials or, if you wish, we can agree upon handing them over to your private possession.

WHEN MOVING TO A FOREIGN COUNTRY:
All items are packed in the appropriate size boxes, furniture is disassembled and packed in cardboard boxes, wrapped in bubble wrap or any other appropriate material that ensures increased protection during long transportation.

Indoor plants are packed especially carefully to allow them to survive the trip.

Industrially or custom made special boxes are offered for transporting paintings.

WHEN ARRIVING:
We will unpack the furniture and items you wish us to assemble and place in the new location.

We will take away the unnecessary packing materials.