INTERNATIONAL AND LOCAL MOVING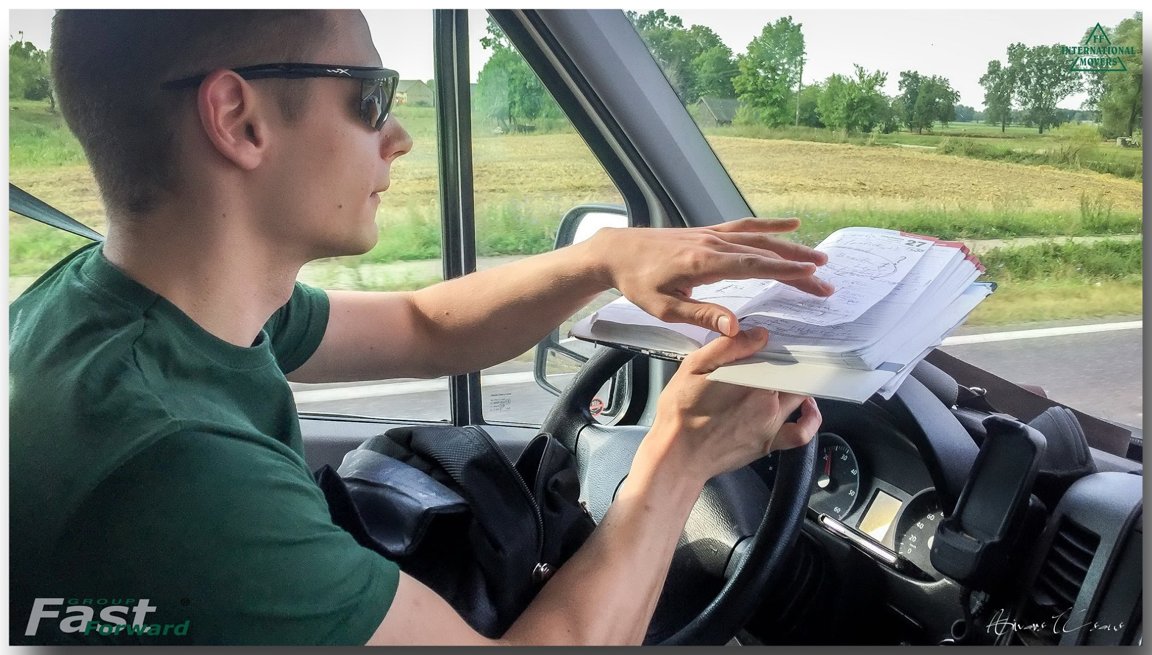 Distance is not an obstacle – we will accomplish everything.
FF INTERNATIONAL MOVERS organizes and carries out both local and international moving services. Main difference is only in the choice of transport, packaging materials and provided services:
Within Baltic States we offer the entire range of services by ourselves.

Outside the Baltic States, if we don't provide a service by ourselves, we choose the service providers from our range of agents. When selecting and offering our agents, the main criteria are quality, responsibility, loyalty and price.

We can relocate you to any place in the world and also bring you back.

We will offer and organize the most optimal type of transportation according to your wishes and the destination location.

When moving to a new place of residence abroad or when arriving, we will consult you on:
What formalities are required to leave / enter the country,

What are the limitations when leaving / entering the country,

We will provide door-to-door delivery, unpacking and furniture installation also in your destination, even if it is outside the borders of Latvia,

We will complete customs import / export formalities,

We will help receive permissions for exporting art items,

Carry out insurance of belongings and transport vehicles.

WHEN MOVING ABROAD:
All items are packed in appropriate size boxes; furniture is disassembled and packed in cardboard boxes, wrapped in bubble wrap or any other appropriate material that ensures increased protection during long transportation.

Indoor plants are packed especially carefully to allow them to survive the trip.

Special boxes are made for paintings.
Before the start of packing process you can help the FF INTERNATIONAL MOVERS personnel by sorting your items in groups: ones that need to be packed; ones that will be stored; personal items, which you will take in luggage; items that could be left.

Remember to check and show everything you want the FF INTERNATIONAL MOVERS team to pack. During the packing we will prepare ITEM LIST. Item list includes short description of items, which are packed in each box, and also the description of packed furniture. After the packing process is complete, you will have to confirm the item list with your signature.

One copy of item list goes to you, one to us, and one is sent to the agent in the country of destination where on the basis of this document the customs formalities will be performed, if necessary. List of items is one of the most important documents, please do not lose it.

FF INTERNATIONAL MOVERS offers to perform customs formalities, but a notarized permission is required for this, which confirms that we are authorised to represent your interests. At the end of the packing and loading process, we will inform you about the estimated time of arrival of the international transport at the delivery destination.

WHEN IMMIGRATING:
FF INTERNATIONAL MOVERS offers entire range of services for organizing and carrying out the immigration process, which is related to delivering the belongings into the country and placing in your new place of residence.

We will also help with customs procedure clearing, but we need a notarized trust deed, which certificates that we are entitled to represent your interests.

FF INTERNATIONAL MOVERS will carry out the unloading, unpacking and placement of items with the same accuracy and care as when packing the items.

We will free you from all the used packing materials.

When all the legal procedures are complete and belongings delivered to the unloading place, FF INTERNATIONAL MOVERS team will carry out the unloading of items and carry exactly to the rooms where items are required to place.During the unloading process the visual conditions of each package is carefully inspected and each package verified according to the list of items.
According to necessity and agreement, furniture and items will be unpacked and placed. Packing material will be removed from rooms and taken away. It's very unlikely, but in a case when it is discovered that one of items is damaged during transportation and insurers must be contacted, FF INTERNATIONAL MOVERS will help and participate in the process of preparing and submitting the insurance compensation claim.
After the unloading and unpacking procedure is complete, you will have to confirm with your signature that all the items and furniture are delivered.